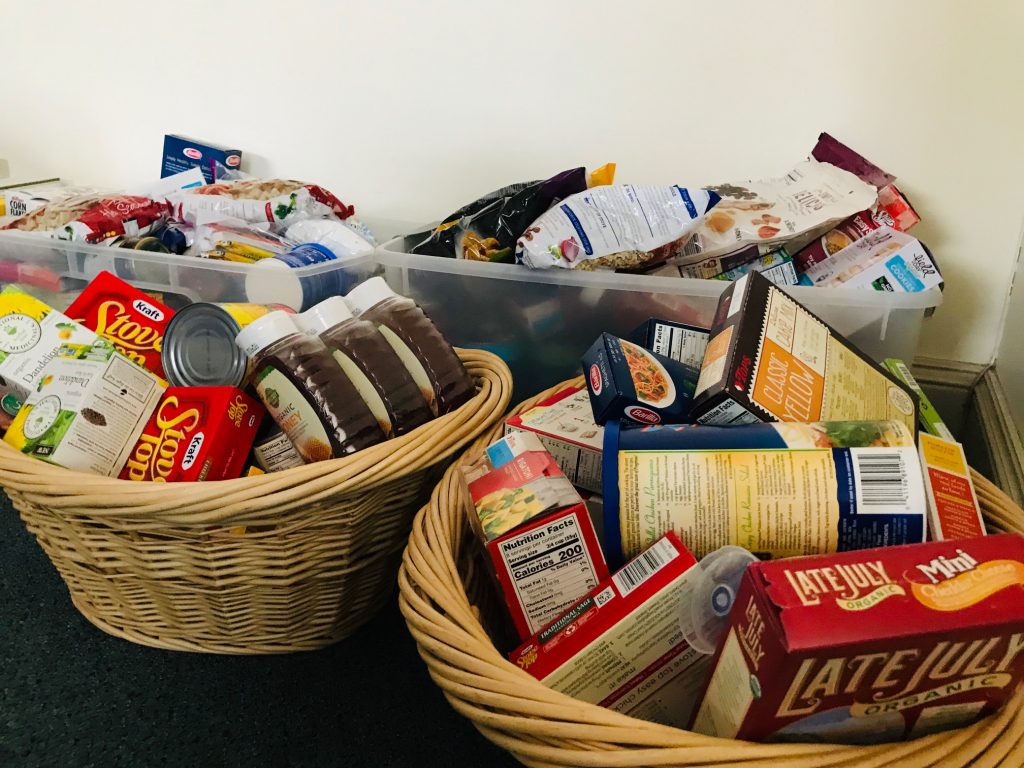 Unitarian Universalism believes that all people are worthy of love and that as people we must side with love–unconditional, universal love. The UUA's campaign "Side with Love" was designed to help us express this belief. In our congregation, this has taken the form of our monthly Side with Love Collection, in which congregation members donate items needed by the community during our opening hymn.
Last month we kept over 1000 feet warm with donated socks, and this month I am so happy to say that we have collected over 223 lbs of food for local food pantries. To give you an idea, that's the same weight as a fullgrown, male dolphin! Thanks to your generosity many families will be able to enjoy hot holiday meals this festive season. What an amazing way to demonstrate this month's theme of Grace. Thank you to everyone who brought food items this November.
During December our Side with Love collection will be warm things to keep out the growing cold. Bring new or freshly laundered gloves, hats, scarves, or socks with you to Sunday Services and donate them during the first hymn. At the end of the month they will be donated to REACH. Please do not bring coats as they are too large for us to accommodate. (If you have a coat you would like to donate, check out the Share the Warmth Coat Drive that is happening across the city of Ithaca) Let's side with love and spread the warmth this December!